Paul J. Mooney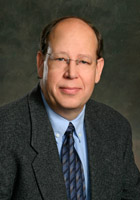 Paul J. Mooney is an experienced trial lawyer who has tried over 300 complex cases in both state and federal courts throughout the country, including more than 45 jury trials. During the last 38 years, he has tried numerous complex cases involving all types of expert testimony. This includes sophisticated products liability cases related to both manufacturing and design defects, as well as failure to warn cases representing both manufacturers and consumers. He has tried cases for both plaintiffs and defendants in significant financial, tort and commercial litigation, with trials in both state and federal courts, and he has tried multiple adversary proceedings in the U. S. Bankruptcy Court.
In particular, Mr. Mooney has extensive experience litigating unitary property tax valuation cases throughout the United States in state and federal courts, and before specialized tax tribunals. Specifically, he has represented taxpayers who own: interstate and intrastate railroads; commodities pipelines (natural gas, oil, gasoline and coal slurry); gas and electric utilities (nuclear, coal-fired, combined-cycle natural gas); telecommunications companies (wireless, broadband and local); mining companies (copper, coal and other base metals); renewable energy providers (solar, bio-mass and wind), and airlines. To date, Mr. Mooney has been successful in recovering over $2 billion in tax refunds for property taxpayers in 31 different states, the vast majority of which was for taxpayers assessed by state agencies.
In addition, Mr. Mooney has argued more than 150 appeals before state and federal appellate courts. This includes arguing more than a dozen cases before the Supreme Court of Arizona, as well as being lead counsel for arguments before the Supreme Courts in both California and Utah. Mr. Mooney has represented taxpayer clients in appeals before the United States Supreme Court, the United States Tax Court, the United States Court of Appeals (for the Eighth, Ninth and Tenth Circuits), and intermediate appellate courts in Arizona, California, Utah and Wisconsin. Mr. Mooney has also tried cases in multiple federal district courts around the country, including: the United States District Courts in Arizona, California (Northern and Central Districts), the Western District of Missouri, Oregon, the Eastern District of Texas and Utah.
Mr. Mooney has spoken on property tax issues and presented papers at seminars sponsored by the State and Local Tax subsection of the American Bar Association's Tax Section, the International Association of Assessing Officers (IAAO), the Institute for Professionals in Taxation (IPT), and the annual Public Utilities workshop on ad valorem taxation sponsored by Wichita State University. Mr. Mooney has written extensively about property taxation in Arizona and he has made CLE presentations at numerous state and local tax seminars. Over the years, Mr. Mooney has also testified before and been appointed to serve on Legislative Committees in Arizona concerning state and local tax matters. He is also the Arizona representative for the American Property Tax Counsel (APTC), a national group specializing in litigating these types of cases.
Mr. Mooney received his undergraduate degree from Brigham Young University in 1978, where he graduated summa cum laude. He was also a Valedictorian in the Colleges of Social Sciences and Humanities. Mr. Mooney received his law degree from the J. Reuben Clark Law School in 1980, graduating cum laude, where he also served as a member of the BYU Law Review. From 1985 until 2008, Mr. Mooney was a Director and Shareholder in the Phoenix law firm Fennemore Craig, P.C., before starting his own law firm.
Mr. Mooney has been married for over 40 years to his wife, LuAnn. They are the parents of five married children and grandparents to eleven grandchildren. Mr. Mooney is an avid golfer and he also enjoys collecting and racing cars, photography and woodworking.
Professional and Community Activities
Member, State Bar of Arizona
Member, Maricopa County Bar Association
Member, American Bar Association
Admissions
Supreme Court of Arizona (1981)
U.S. Supreme Court (1984)
U.S. Tax Court (1984)
U.S. Circuit Court of Appeals: 9th (1981); 8th (1995); 10th (1997).
U.S. District Courts: Arizona (1981); N.D. California (1989); Oregon (1992); C.D. California (1993); W.D. Missouri (1994); Utah (1996); E.D. Texas (2006).
Education and Honors
J.D., cum laude, Phi Kappa Phi, Brigham Young University, 1980 (Law Review).
B.A., summa cum laude, Brigham Young University, 1978 (Valedictorian).
Martindale-Hubbell (AV rating since 1984).
Best Lawyers in America® (since 1985); Tax Law (since 2003).
Selected to Southwest Super Lawyers (since 2004).
U.S. News & World Report – Best Law Firms in Arizona (since 2012).
Contact
Phone: (480) 615-7501
Email: pmooney@mwmwlaw.com